Brand New Heavies confirmed to perform at the Urban Music Awards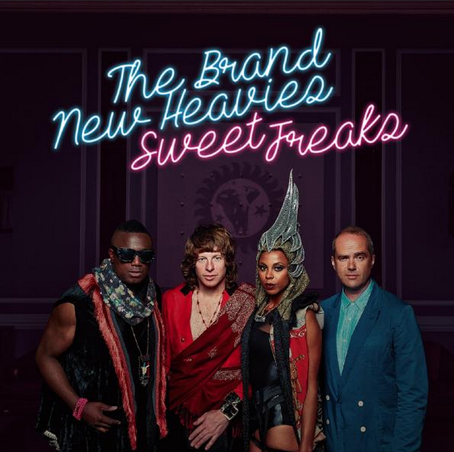 The Brand New Heavies have been confirmed to take the stage at the 14th annual Urban Music Awards taking place on the 26th of November 2016 in London. The group who is also nominated for the UMA Living Legend award alongside, Sister Sledge, Omar, Soul 2 Soul and many more are one of the UK's biggest Jazz, Funk & Soul bands.
The Brand New Heavies began in 1985 as an instrumental acid jazz group called Brother International. The group came up with the Heavies name after signing their first record contract, borrowing from a liner note on a James Brown single declaring the artist "Minister of New Super Heavy Funk". As The Brand New Heavies they gained a cult following in the London club scene and soon signed to Cooltempo as acid jazz replaced rare groove in clubs. The band issued a debut recording for Eddie Piller's Acid Jazz label in 1990 with Jay Ella Ruth as lead singer.
A single, "Got to Give", came out on Cooltempo before the Brand New Heavies signed to Acid Jazz Records and released Brand New Heavies to critical acclaim. The band signed to a division of Chrysalis Records in the UK, and American distribution was picked up by influential label Delicious Vinyl, and N'Dea Davenport (who had signed an artist development deal with Delicious Vinyl) joined the group. A revamped version of the first album with vocals by N'Dea Davenport was then released, and the singles "Dream Come True", "Never Stop" and "Stay This Way", all with Davenport on lead vocals, became hits on both sides of the Atlantic, with the latter becoming a music video directed by Douglas Gayeton that saw heavy rotation on MTV.
The group's appearance with MC Serch (formerly of 3rd Bass) and Q-Tip (of A Tribe Called Quest) at a performance in New York City, inspired the group to incorporate elements of hip hop music. Their next album was the critically acclaimed Heavy Rhyme Experience, Vol. 1, which included collaborations with Guru of Gang Starr and The Pharcyde, among others.
The Brand New Heavies remain pioneers in their craft. Watch them do what the do best at the 14th annual Urban Music Awards on the 26th of November 2016.
Want to attend or be involved ? E-mail: uma@urbanmusicawards.co 
Tags :
Brand New Heavies
brand new heavies music
Brand New Heavies perform at the UMA
funk
jazz
soul
uk soul
UMA
UMA 2016
uma 2017
UMA Living Legend Award
Urban Music Awards
Urban Music Awards 2016