The sexy, gorgeous Amerie is back…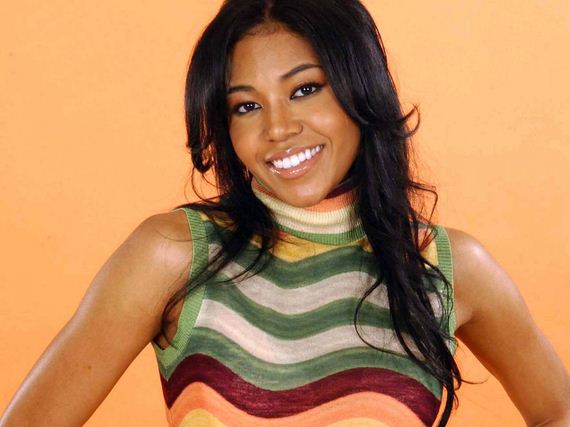 Amerie's 1 thing turned 10 years old last year and she has been out of the scene for a while.
She debuted in 2002 with the album All I Have. In 2003, she helped develop the BET original series The Center, which she also hosted. The series was short-lived due to Amerie landing a starring role in the 2004 film First Daughter, alongside Katie Holmes, Marc Blucas, and Michael Keaton. In 2005, Amerie released her sophomore album Touch, which included her biggest hit to date, "1 Thing". The song and the album earned her two Grammy nominations and gained her crossover recognition. Her third album, Because I Love It, achieved moderate international success in 2007, although it was not released in North America and she was subsequently dropped from Columbia Records' roster. Amerie released her fourth studio album, In Love & War, in 2009 on Island Def Jam.
On May 20, 2016, Ameriie (Oh, that's spelt correctly she has added one 'i')  independently released an EP, titled Drive. She appeared on The Breakfast Club, 105.1, and revealed this and we have just had a listen to #Drive. Love it! Welcome back Amerie!
Remember '1 Thing'. Watch the video here:
Tags :
105.1
All I Have
Amerie
Ameriie
Because I Love It
Drive.
featured
First Daughter
home
Katie Holmes
Love & War
Marc Blucas
Michael Keaton
sidebar
The Breakfast Club
The Center
UMA News