Ones to Watch 2020: The Ultimate Dreamworker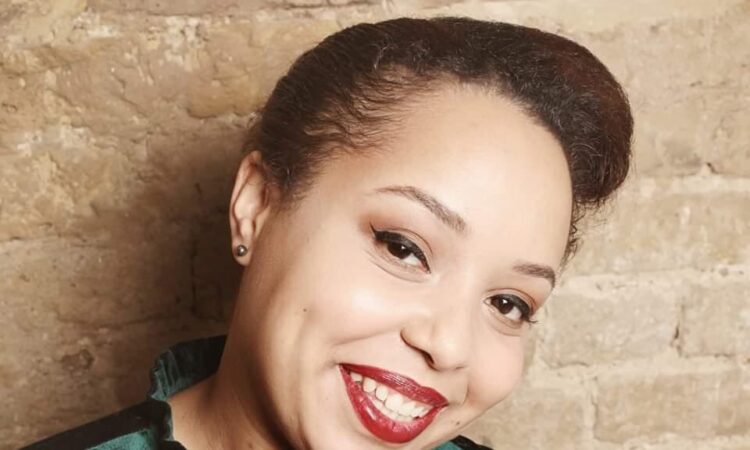 Introducing highly creative, talented, and dedicated, Rhea Cattell (The Ultimate Dreamworker), a professional vocalist who is already establishing her spot in the music industry. With her strong passion for music, especially neo-soul music, along with her incredible vocal talent, Rhea knows precisely how to produce and perform memorable melodies that leave lasting impressions. Rhea was born and raised in London, UK, and grew up with four siblings. She has a diverse ethnicity, consisting of Irish, Bajan, and Romani descendants. Rhea knew from a young age that she was gifted with her voice. Her vast tone range she can hit perfectly is something that she understood and is now leveraging to create and deliver remarkable, moving songs. Nothing makes Rhea happier than being able to perform and inspire others through her musical productions. So far in her career, Rhea has been highly successful, growing her fanbase with every show she performs at and with every production she releases. With her motivation, unique vocal tones, and reliable musical intuition, Rhea is already making her individual mark in the music industry.
The first track, we listened to 'Good to Me' found us captivated by  Rhea's angelic pipes essaying the song  which  soon shifts into a lightly pressed groove with relaxed performances. The relaxed musical mood continues on the subtle 'Stung', the first real evidence of  Rhea's skills as a storyteller which is why she is also known as the Ultimate Dreamworker. She approaches lyrical narratives with the sure hand of a short story writer, but yet exhibits enough technique that she mingles the general and specific to marvelous effect.
She will definitely turn some heads with the bluesy stunner  I Don't Trust myself, a vocal tour de force that gives her an extended forum for displaying her chops. It's a marvelously emotive performance perfectly complemented by the slow-burning musical accompaniment.
The title song is one of the most exquisitely wrought pieces on the release. It has a will-o-wisp quality that's difficult to define, but it holds together marvelously. Ultimate Dreamworker's vocal is delicately delivered, but she applies just enough sonic force to impose her presence over the appealing backing track.
We decided to catch up with the Ultimate Dreamworker herself to find out the story behind the music. 
What inspired you to get into music?
Had to sing in school assembly and my friends and I used to sing and create dance routines in the playground, back in primary school. It was the 90s everyone wanted to be in a pop group back then. However, at that time I was quite shy and to be honest looking back I never knew that I would have the confidence to get on stage and sing by myself. I focused on my education for awhile but I always continued to write whenever I felt the urge to. I used spoken word as an outlet and the writing helps me to make sense of life and the world.
How would you describe your music?
Neo-soul – like to use combination of soul mixed with spoken word, contemporary r&b, jazz, funk.
What would you say is your recording and song writing style?
Song writing style- descriptive and metaphorical. Believe it's important to spend time on lyrics and to try to capture imagination.
Where would you like to see your music career in 5 years time?
Releasing & Recording music, travelling, collaborating and performing with talented musicians.
Where can music fans listen your music?
All major music platforms: The Ultimate Dreamworker
Click here to listen to The Ultimate Dreamworker on Spotify
Follow the Ultimate Dreamworker on Socials below;
Instagram: @rheaartist
YouTube: @RheaDreamworker
Tags :
neosoul
Onestowatch
Rheat Catell
The Ultimate Dreamworker