Ones to Watch 2020- Tristian Cole on the rise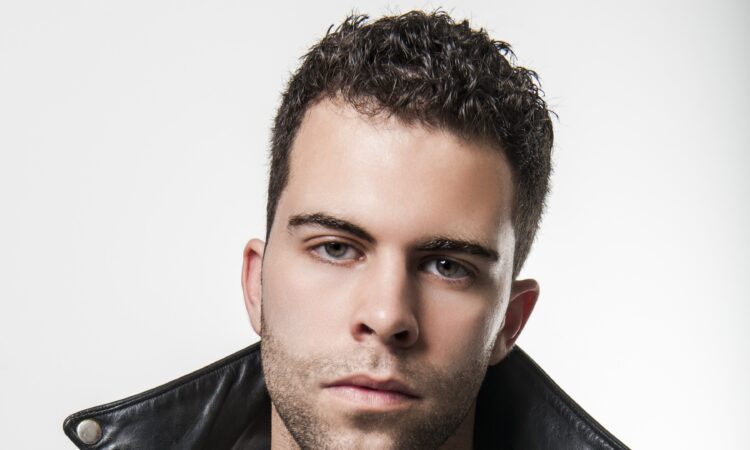 Introducing rising Pop sensation, Tristan Cole  who as a youth grabbed the attention of both Lou Pearlman, CEO of Transcontinental Records, (responsible for signing N'sync, Backstreet boys, and Britney Spears) and Christian "Dio" Diodatti, world renowned DJ and CEO of Caliber Records. (Dio has done remixes for Michael Jackson and Mary J. Blige among others). Through business relationships these music moguls he was able to meet and work with such people as Andrea Martin (song writer/voice coach. Credits include Whitney Houston and Mariah Carey), and Glenn Douglas Packard (choreographer for Britney Spear and etc). Since then Tristan has worked along side Jam Artis (Bruno Mars' bass player) on his solo album.
This talented young man has also been featured in numerous publications, venues, and websites including Buzzfeed, MTV-U, The Canadian Music Festival, Hotel RL, Top 40 Radio, New York Fashion Week, The Hype Magazine, Kokane Music Blog, ThisIs50.com, Black Dragon Live, Jamsphere, and The Carolina Music Festival to name a few. In addition, he's won 'Best Male Artist' for the Carolina Music Awards, partnered with the Sound Affects charity foundation, and opened for Grammy Award Winning artist, J. Cole. His new single 'Champion' featuring Tia P has certainly got hit written over it.  'Champion' is certainly a catchy track with amazing production and one that will definitely attract a wide reaching new fanbase for Tristian.
We decided to catch up with Tristian for a brief interview to discuss to the man behind the music..
What inspired you to get into music?
I come from a very musical family so it's always been in my blood. My inspirations growing up were Michael Jackson & Justin Timberlake.
How would you describe your music?
My music has a very unique sound and has evolved over time. Although I have dabbled in Pop/RnB and EDM, I would say that my current music is taking more of a country/pop direction with soulful undertones.
What would you say is your recording and song writing style?
I love to hear a either a basic chord structure or a fully produced beat which inspires me to feel a certain emotion. Once I catch that emotion I then come up with a top line and write out the lyrics. Doing co-writes and collaborations are my favorite because you are stuck in tunnel vision with your own thoughts, but instead you get to feed off the other person and share ideas.
Where would you like to see your music career in 5 years time?
In 5 years I would like to have released two albums, music charting on billboard, had my music in a few movie soundtracks, and had my first national tour or world tour. A grammy or two would be awesome as well!
Where can music fans listen your music?
Best place to go to find all my music, videos, and social media handles is my website which is www.tristancolemusic.com
Follow Tristian Cole's music via the links below;
Twitter: https://twitter.com/iamTristanCole
Facebook: https://www.facebook.com/tristancolemusic/
Instagram: https://www.instagram.com/tristancolemusic/
Youtube: https://www.youtube.com/user/ricksinger124
Spotify: https://open.spotify.com/artist/2lWt9k1PVEI2auPkNLRV2V
Tags :
champion
edm
pop
R&B
singer songwriter
tia b
Tristian Cole