Streets Made Innovators talk the business of Scoring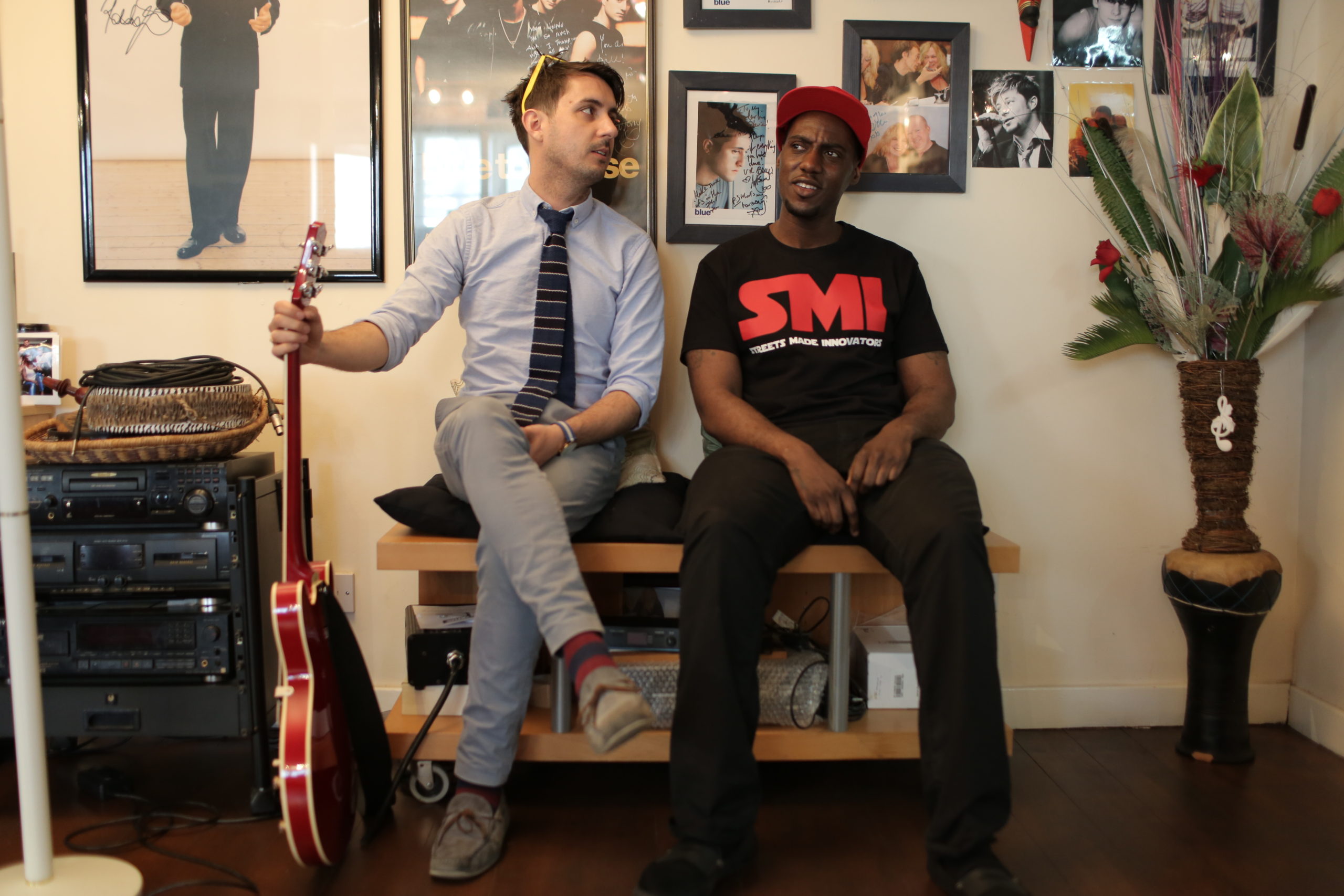 Streets Made Innovators who joined forces with Merky Ace to perform at last year's 2017 Urban Music Awards have kicked off the new year with brand new goals in both music, film and much more. Working on an all year PR campaign which will see a plethora of music videos and much more. We decided to speak to the boys about Film specifically and the business of scoring. 
Last year they  release the hit single 'MAAAD'. Streets Made Innovators (S.M.I.) are an English production duo composed of Leon Vandol and James Carn 'Carnage'. The duo are from London and were formed in 2012 after being introduced by a mutual friend.
With Vandol already producing alone under S.M.I and Carnage gigging as a session guitarist, they were both looking for the next piece of the puzzle in their music careers and having found a natural energy in the studio, the current S.M.I was born.Carnage's love for funk and rock music mixed with Vandol's already established minimalist Grime beats and their shared love of Jazz & Soul helped formed S.M.I's distinct sound it is today.
How important do you believe film scoring is?
It is very important and adds to the moment.
If you have a project to score a film or TV what will be your process?
Find the moment, immerse in the moment, create vibrations
How does film scoring differ from actual commercial music production release?
Film scoring requires the producer to sync music with visuals and is about creating a mood based on the visuals.With commercial music production there is often a brief based on a vision or the production starts as a blank canvas.
Pharrell Williams another Urban Music Producer has got into a lot of film scoring in the past year. Do you believe as producers is good to always be open to different opportunities?
Yes its good to be open minded, to explore is to find deeper meanings of the truth.
If a film producer wants their film score produced by you. How do they get in touch?
Speak to our agent lool. All good just ping email and us or hit us up on twitter. We are about.
Apart from film scoring. What is your most recent single release?
Well we do not often film score but would love to give it another go if the platform is there.
Our latest single is Maaad, which is out now so go check it out. Errrm Please lool.
Watch MAAAD here;
Tags :
Carnage
Film Scoring
MAAD by Streets Made Innovators
Ones to Watch
Scoring
SMI
Streets Made Innovators
UMA
UMA News
Urban Music Awards
Vandol