Winners of the 16th Annual Urban Music Awards 2018 announced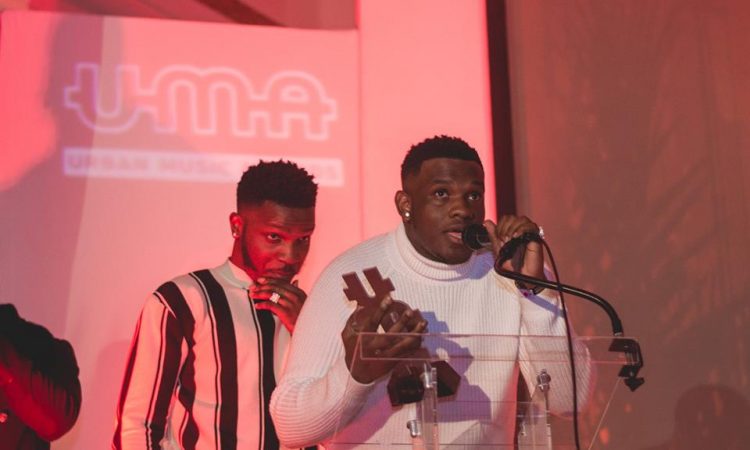 The 16th anniversary of the Urban Music Awards took place on the 29th of November 2018 and it was a huge success. Beginning at 6:30pm with a range of celebrities from the world of music, television, sports and film walking the red carpet. The awards show which celebrated 16 years of an awards show that was born to support 100% British talent and now has expanded with versions in the USA, Caribbean, and more saw four new categories included to showcase all the territories that had now grown a huge community of urban music fans. From South America all the way to Asia, there were representatives from all across the globe.
Since 2003, the UMA's historically were the first known music awards show to open up the nominations/voting process for music fans to nominate and vote for their favourites in all our categories. This year (2016), the academy received over 2.6 million music fans nominating online. The artists/producers/organisations with the highest nominations are automatically shortlisted and the public are given the chance to vote for the winners in all respective categories for the 16th annual Urban Music Awards sponsored by VooVix.
For 16 years, the Urban Music Awards has not just changed the face of music worldwide as we know it. But, has changed lives, made unknown genres started in pirate stations, council estates, to become worldwide recognisable genres. From Garage to Dubstep, Sublow, to Drum & Bass, Grime, to Bassline, Reggae, to Afrobeat, the UMA's has been through all the changes and more. Important is the future of young talent who need a platform to nurture their talent, learn the craft, study the inside outs of the business, learn about finance and most importantly learn about how to build a sustainable career in music.
Winners of the 16th Annual Urban Music Awards 2018 below
Best Newcomer 2018
Big Zuu
Best International Artist 2018
Drake
Best Group 2018
Lotto Boyz
African Artist of the Year 2018
Davido – Nigeria – Fia
Artist of the Year (USA)
Chris Brown
Best Music Video 2018
EO – 'German'
Best Producer 2018
Da Beatfreakz
Best Hip Hop Act 2018
Dave (UK)
Artist of the Year (UK) 2018
Yxng Bane
Best Album 2018
Big Narstie – BDL Bipolar
Best Radio Show 2018
Julie Adenuga (Beats 1)
Best DJ 2018
Shortee Blitz
Best Radio Station 2018
BBC 1Xtra
Best Single 2018
Cadet & Deno Driz 'Advice'
Artist of the Year (France) 2018
MHD
Artist of the Year (Asia) 2018
Raxstar
Artist of the Year (South America) 2018
J. Balvin (Colombia)
Artist of the Year (Caribbean) 2018
Damian Marley
Best Entertainer 2018
Michael Dapaah
Best Gospel Act 2018
IDMC
Best Jazz Act 2018
Roy Ayers
Best R&B Act 2018
Khalid
Best Female Act 2018
MO
Best Record Label 2018
Merky Records
Lifetime Achievement Award 2018
Shy FX
Production, has already begun on the 2019 Urban Music Awards. To get involved. E-mail: Sean.Fuller@urbanmusicawards.net
Tags :
#UMA2018 #UrbanMusicAwards #Awards #Music #Winners #Artists #Global #16thAnnualUMA
don'tmiss
featured
home
urban music awards winners