WORLD'S LARGEST CAR DRIFT PICTURE CAPTURED FROM SPACE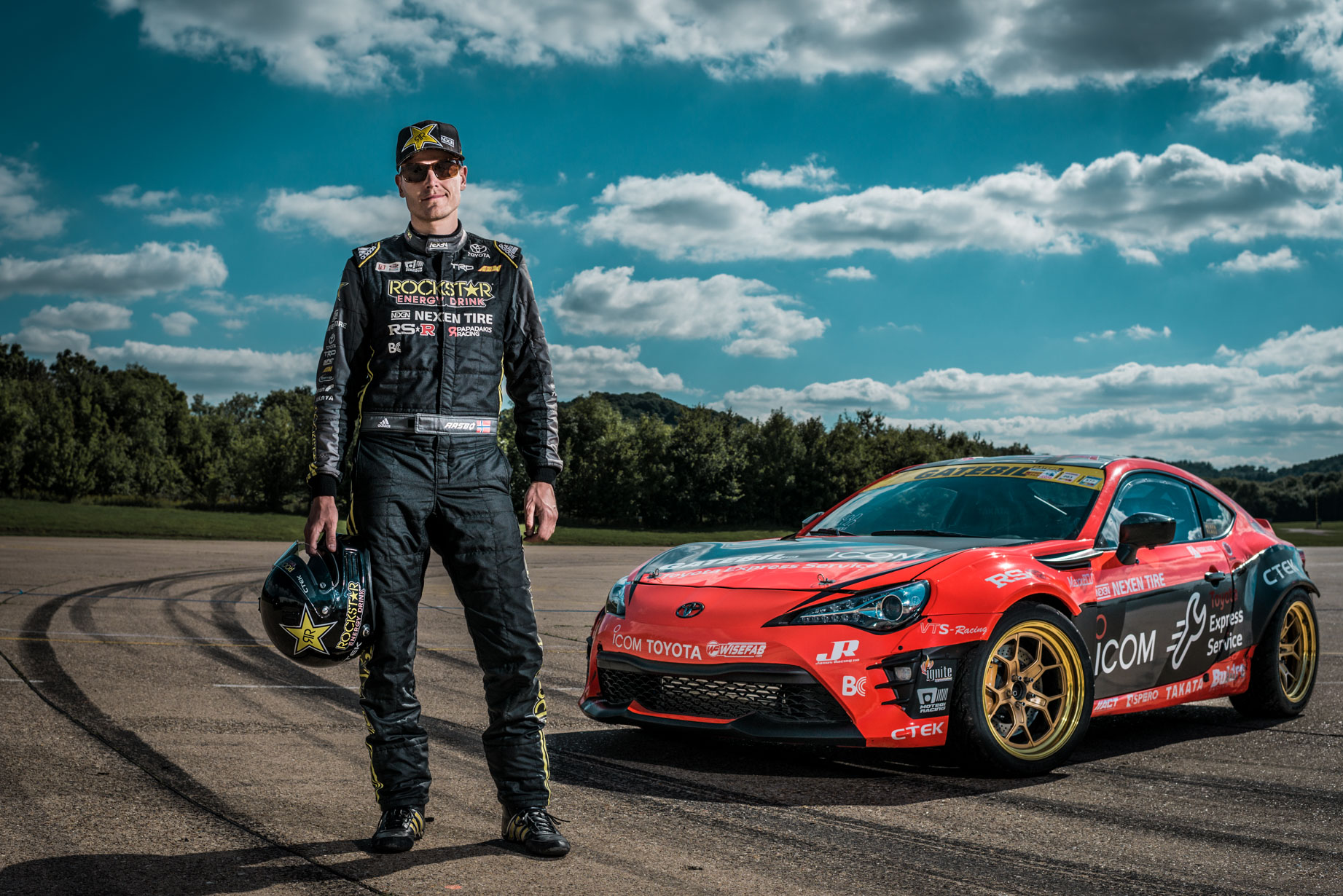 Toyota took the concept of aiming high to a new level by using an iconic sports car, a global drifting superstar and a satellite circling 660 miles above the Earth to create a world first.
New films released today show world champion drift king Fredric Aasbø burning rubber around the Millbrook skid pan in a Toyota GT86 to "paint" the car's famous logo in tyre marks large enough to be photographed from an orbiting satellite.
The films Fredric Aasbø and the Donuts from Space are available to view on Toyota's official UK YouTube channel: https://www.youtube.com/watch?v=oHhcg4pC6No&feature=youtu.be
This was not simply a matter of driving a fast car in circles to create "donuts" on the ground. It called for precision planning, for the driver, the camera crew and the team plotting the exact time at which the satellite would pass overhead to capture the image.
The production team collaborated with the aeronautics and space giant Airbus to schedule a high resolution image of the completed 86 logo from one of its twin Pléaides satellites, circling in space, 800km above the earth. Experts at the National Geo Centre helped calculate the precise time at which the satellite and 86 logo would be in perfect alignment.
The only factor that could not be controlled was the weather, but after four months of planning the two-day shoot in August was completed in fine conditions, ensuring a pin-sharp image could be obtained.
Fredric Aasbø, a Formula Drift World Champion and Toyota Global Ambassador, completed the task in his Icom Toyota Express Service 86-X, a unique competition version of the GT86, powered by a 3.4-litre turbocharged straight-six engine, tuned to produce a mighty 1,150bhp.
He practised the manoeuvres needed to produce the 86 design using a virtual reality system before executing the real thing on the 137m diameter skid pan at the Millbrook proving ground in Bedfordshire, working in inch-perfect synchronicity with two road-going GT86 cars.
"When I was told about the project I thought is this for real, then it was 'heck yeah, let's do it!'" he said.
"Drifting is controlling a car that is essentially out of control," he explained, "but this was the first time I had used my car as a paintbrush. It was epic and the highlight of my year."
Tags :
Toyota