Wretch 32 is back, bigger and definitely better!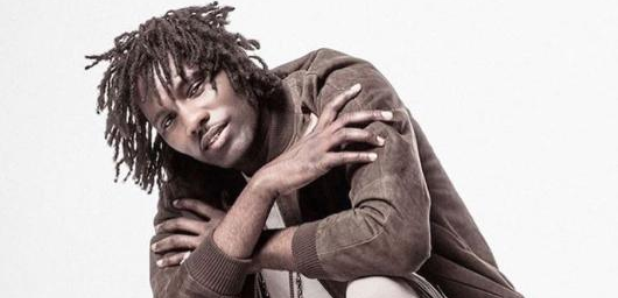 He's back! That's right, Wretch 32, one of the UK's most celebrated MCs, announces his fourth studio album. Titled F R 32, the 12-track offering combines Wretch's effortless lyrical capabilities with infectious melodies, expressive backdrops and a deep narrative that inspires freedom and honesty.
"I want people to feel free and learn from the music," says Wretch when discussing his latest album. "I've been fortunate enough to speak to a lot of people who have dropped a lot of gems on me over the years and I'm now in a position to be able to pass these on so I try to as much as I can through my music."
He joined us at our offices earlier on this week as he gears up for this year's 15th annual UMA.
Playing on Wretch's stage name, F R 32 is much more than just an album title. While the significance of the numbers 3 and 2 weren't too complex to begin with – they were simply Wretch's lucky numbers – they went on to become a representation of freedom in the Tottenham rapper's mind. And now with an album that fully expresses where he is in mind, body and soul, his wandering spirit is liberated through some of the most honest music he's ever made. Touching on everything from family issues and relationship struggles to future goals and finding inner peace, this might just be his most focused project to date.
The timing of F R 32 couldn't have been better according to Wretch. "It was roughly this time last year that I released my last album, Growing Over Life," he explains. "I felt like this time of year had a good energy towards me so that's what made me want to come back now." Adding that he didn't want to be forgotten as sometimes out of sight can mean out of mind, this is the first time he's released two albums in two years.
While Wretch's last album might have been called Growing Over Life it's his latest offering that in fact shows the greatest amount of growth – both artistically and personally. Reaching into his soul and pulling out what can best be described as a multi-dimensional project loaded up on clever wordplay, soul stirring honesty and a colorful bed of production, it's so potent that if it were written down it would bleed through the paper.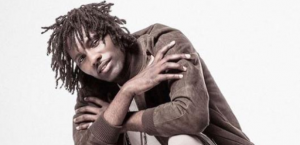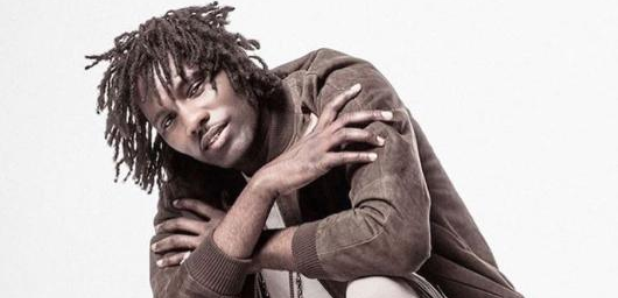 Playing like war of the roses but with bloodier thorns, "His & Hers (Perspectives)" is just one of the stand out moments on F R 32. "Power" will certainly satisfy the urges of those who crave the more lyrical version of Wretch. Firing off bar after bar of quotables with an urgency that fans of his now infamous Fire in the Booth freestyle will go bananas over, his opening line – "Mum said I'll miss my calling I'm always on the phone" – is an indication of the superior level of wordplay fans can expect throughout.
Then there's the bangers. Having already been introduced to "Whistle" featuring Donae'o and Kojo Funds, Wretch has another club smash in the chamber by way of "Tell Me". Taking on Whitney Houston's classic "It's Not Right, But It's Okay", the way in which SOS Music flips the sample is un-obvious and fits in perfectly with today's popular Caribbean influenced soundscape.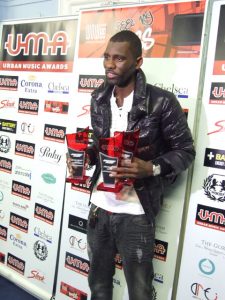 The quadruple UMA 2012 winner had the majority of the album's production handled by SOS Music there's a real sense of cohesiveness to F R 32. Whether it's the street spiritual "Time" or the feel-good "Happy" it's obvious from the off that there's some serious range and depth to F R 32. Other production contributions come from KZ, Focus Williams, Joey Grant, Joshua McKenzie, Matt Allen and Rymez. As far as guest appearances go Wretch called upon some of the UK's best and brightest: Loick Essien, Kojo Funds, Jahlani, J. Warner, Avelino, Yxng Bane, Kojey Radical, Rukhsana Merrise and Donae'o.
Finding his stride at a time when British music is unquestionably the toast of the industry, Wretch 32 has delivered a stellar body of work that will be the talk of the town for a very long time. Free yourself and free your mind when F R 32 arrives on October 13th.
WATCH THE VIDEO HERE:
Tags :
artist
Avelino
fr32
hiphop
J. Warner
Jahlani
Kojey Radical
Kojo Funds
Loick Essien
music
Rukhsana Merrise and Donae'o.
uk rap
Wretch 32
Yxng Bane