Ones to Watch 2020: Bugzee Lix returns with new music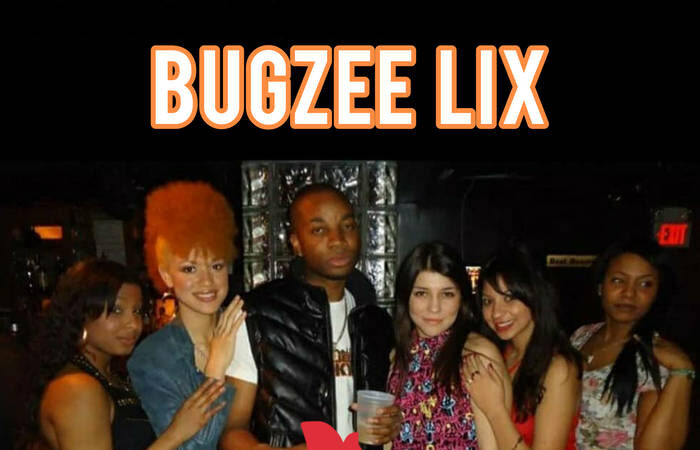 Bugzee Lix is becoming a Rockstar rapper! The NYC native, New Orleans born rapper known as Bugzee Lix is at it once again by teaming up with Ruff Ryder, Multi-Platinum Producer Dame Grease for his new single titled WAP Problems. This song speaks on the drama Lix has faced over the "WAP" (Wet A** P*****).
His Frogg Pound/Frogg Life/Blockchain Music imprint will be doing GHT token giveaways via Twitter to go hand-in-hand with the song release all summer. WAP Problems by Bugzee Lix x Nudi Blockchain will be released on all digital platforms and on bugzeelix.bandcamp.com. Bugzee Lix is known for his fun wordplay, cadence and his hardcore street references. He values his fans both in the US and worldwide and has decided to deliver them some new hard hitting singles with major platinum producers. Dame Grease from the Ruff Ryder's is known for producing 13 of the 19 songs on DMX's debut album "It's Dark and Hell Is Hot", he also produced classics like "We'll Always Love Big Poppa" and freeways "Big Spender" featuring Jay-Z, and produced for Max B. Dame Grease was recently interviewed in a BET docuseries for TV called "Ruff Ryders Chronicles" debuting on 8/12/2020 detailing the legacy of DMX and the legendary Ruff Ryders record label. Bugzee Lix is honored to have the opportunity to work with the multi-platinum producer who also produced on Ma$e Harlem and for the LOX (Jadakiss, Styles P, Sheek Louch) Bugzee hopes DJs everywhere will support the new "WAP Problems" single. Lix is known for having vintage songs from 2002-2003 that raised an entire 2000s generation, both in UK and the US and Seattle. One artist, Sofian from Manchester, UK created a dedication song called "Bugzee Lix" to the Seattle raised MC. In 2020, Bugzee Lix has 3 radio bangers on Power 105.1, SHADE45, Power 104.9 WTSX, Jam'n 94.5 in Boston, and Dash Radio app including "G5", "SUMMER WALK", and "U NOT PAC". Bugzee recently dropped two entire albums on digital platforms, one titled "Manchester Musicc, You Get Me" and the other titled "Escape From Quarantine". Stream those classics. Be sure to follow Bugzee on all of his verified social media and follow his Bandcamp for updates and releases. Get your hands on the new single "WAP Problems" immediately.
twitter: @lixthesixtoy
IG: @lixthesixtoy
bandcamp: bugzeelix.bandcamp.com
Merch: teespring.com/shop/bugzee-lix
Tags :
Bugzee