Ones to Watch 2020: Sk8way 10thousand releases new single "First Date"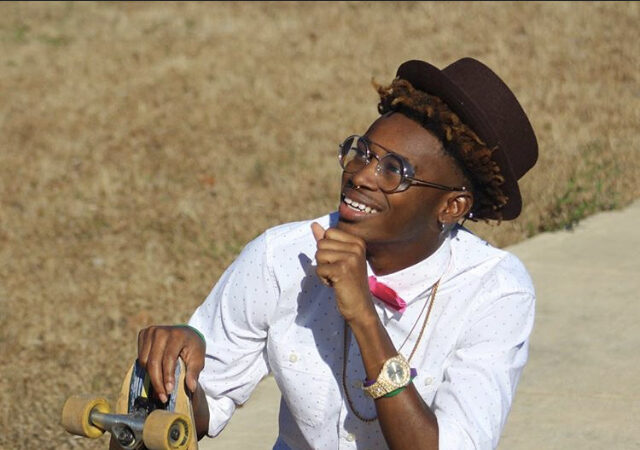 Sk8way 10thousand is from Tallulah, Louisiana, a small place you've probably never heard of. He began writing music when he was 10 years old in elementary school after being ridiculed for his fashion choices and his musical taste. Being picked on and laughed at as he grew older facilitated tremendous growth in his music and led him to become a more powerful writer. His musical influences include Chance the Rapper, Trippie Redd & Lil Wayne. His reasons for pursuing music are expressed in a older single "poetic love" unlike them I don't do it for fame. This is my passion, my way of expressing, the only thing that keeps me from worldly oppression. "  He plans to continue to grow as an artist while pursuing collaborative projects with other artists and producers. His music is unique in that while it addresses the realities of life. His other creative interests include skating, drawing, and playing basketball. When it comes to his own music, he is partial to "First Date" for its transparent longing for a future passionate relationship. His Latest Single , "First Date" in addition to numerous songs , can be found at Apple Music, Spotify, and Soundcloud.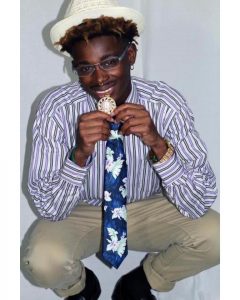 Sk8way 10thousand's new single "First Date" features a beat that spills into center stage alongside the urbane serenade of  Sk8way 10thousand, whose confident demeanor spreads across everything in the instrumentation behind him and infects the underlying groove with its swagger. He's in his element, putting out a virtuosic vocal in the middle of an emerging sonic windstorm, and never showing even the slightest hesitance in his execution.
In this latest single from the acclaimed urban pop phenom, titled "First Date," Sk8way 10thousand proves that he's not above experimenting with his sound nor trying the untried techniques that so many of his contemporaries would reject without reason, and he finds some marvelous results, to put it mildly. We decided to catch up with him for an interview to find out the man behind the music..
What inspired you to get into music?
Honestly growing up in church and watching my family sing and seen the way they were touching people made me want to do the same .. I want to touch people lives and inspire people all around as well .. that's when I truly found out I had a talent and gift for music ..
How would you describe your music?
Actually I don't even specify my music a particularly genre because my style is so versatile i get on anything I like .. I may take a blues beat and mix it with rock and church a some haha.. I'm a weird guy but mad creative ..
What would you say is your recording and song writing style?
I like poetic rap and energy sing rap .. I barely write though but if I was to write my process is how u would do a essay.. I come up with my introduction what my song going to be about ,, and use it as a chorus ,, then I do my bodys as my verses ..
Where would you like to see your music career in 5 years time?
Actually I'm just going with the flow and where god leads me .. hopefully on the billboard charts …
Where can music fans listen your music?
Spotify
Apple Music
And SoundCloud …
Listen to First Date on Spotify by clicking here
Tags :
First Date
Music interview
Onestowatch
Sk8way 10thousand