Ones to Watch 2020 : New York Rapper making waves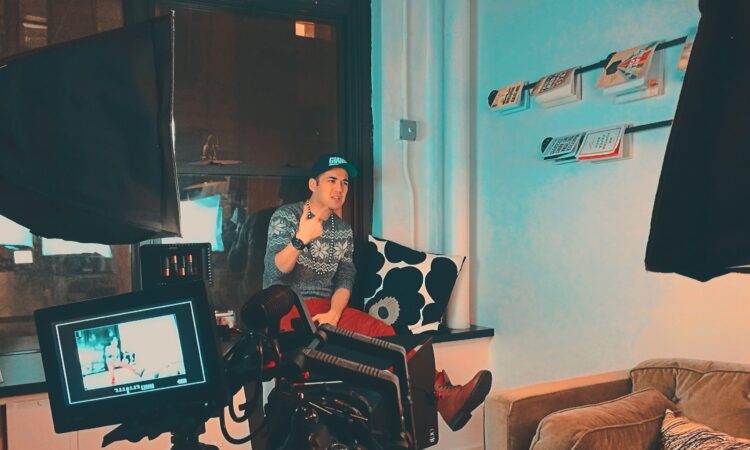 SH1LLER – is a New York based Independent Rap Artist originating back from a Former Soviet Union Country. The rapper is a polyglot artist, his each project is individually made for a specific audience. SH1LLER raps in English, Russian as well as Turkish/Uzbek languages. His music projects are diverse, and sometimes you can hear a mixture of 3-4 languages in a single track. Sean enjoys working on featured projects with other rappers, therefore, majority of the artist's tracks are featured with other Rap Artists from New York, Florida, California, Michigan etc. The critically acclaimed video, "Dreamers" featuring another New York artist, Swaizzy, has made its way to a few European Music TV Channels such as, "TMB – Türk Müzik Birliği", "EuroAsiaMusic" etc. SH1LLER's new album 'Dreamers' would'nt have dropped at a better time than this. The first track on the album 'Moving' sets the tone of the album as he literally brings the track to a halt with a perfect delivery of lyrics dedicated to move even the most hardcore hiphop fan. Someone like you also shows his incredible unique styles and writing ability. The whole album is certainly a classic for an up and coming artist. We decided to catch up with this New York upcoming artist for our Ones to Watch series.
What inspired you to get into music?
Growing up in the era of rap legends such as Eminem, Snoop Dogg, 2Pac, and Biggy made me to fall in love more and more with the rap industry.
How would you describe your music?
I can rap in several languages, such as Russian, English, Uzbek and Tajik. Every single music I work on, usually targets a specific audience.
What would you say is your recording and song writing style?
I always try to be unpredictable when it comes to music I work on. Therefore, I approach every single new music very differently. Usually, it's difficult for a fan to know what exactly is coming next. One project can be melodic love story, another one a hardcore banger about young artist lifestyle, friendship and loyalty. And the interesting part is, I may use my language skills and dedicate a song for a specific audience, one project can be for my English speaking audience, another one for Russian/English, English/Uzbek, and sometimes a mixture of 3-4 languages.
Where would you like to see your music career in 5 years time?
Honestly speaking, I just like what I do, I make music with so much passion, recording rap and making music video gives me a lot of pleasure. Therefore, anything else that comes with it is a big bonus to me. The larger fan group will definitely push me to improve my rap skills and inspire me to grow as an artist.
Where can music fans listen your music?
On most of the major music platforms such as, Spotify, Youtube Music, Pandora, iHeart radio, Soundcloud Deezer, Amazon Music, Apple Music and of course on my official website www.ShillerMusic.com
Dreamers is out now on Spotify. You can stream the song by clicking here
Tags :
dreamers
Ones to Watch
SH1LLER