UMA's gear up to celebrate it's 15th anniversary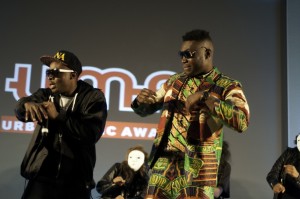 The Urban Music Awards – the only hiphop, r&b, soul, dancehall awards ceremony to hold versions in the UK, USA and the Caribbean brings back Britain's Next Urban Superstar 2017 as it gears up to celebrating it's 15th anniversary   #15YearsofUMA.  If you are a singer, songwriter, producer, dancer , spoken word artist and or up and coming talent that deserves to shine. Here is your opportunity to win prizes worth £100,000 to kick off your career.
To apply for a chance to enter the nationwide competition. E-mail: winsome.miller@invinciblegroup.com  with your details, links, picture and contact details and we will book you a filmed audition in your city.
Tags :
BNUs
Britain's Next Urban superstar 2017
music
UMA