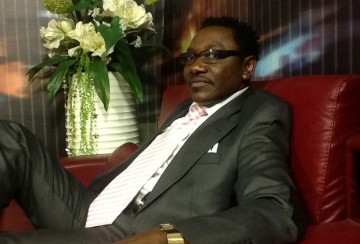 The 29th of December the world's biggest music awards ceremony, Urban Music Awards which is now held in 7 countries will partner with Mokingo.com (Africa's leading online retailer brand) to support Bilingual Kindergaten & Primary School and Mother Teresa College , one of the most successful independently run educational institutions in Afirca to celebrate their 25th and 30th anniversary.
2015 will witness one of the most successful educational establishments in Cameroon BKPS celebrate its 30th anniversary and MTC celebrate its 25th anniversary This is ultimately a very special occasion and students across the entire world who form part of the alumni from countries as far as USA, Belgium, Spain, India, South Africa, Germany, Switzerland, UK and many more . From Doctors, Lawyers, Engineers, Entrepreneurs, University Graduates, and some of the best personalities will be congregating from the 29th of December 2015 to celebrate what will be a huge ANNIVERSARY get together of worship, conference, networking, charity, honorary awards, and after ball party and the Urban Music Awards which launches in Africa with the AfricStar 2016 continent wide competition has partnered with online retailer Mokingo.com to honour one of Cameroon's most successful musicians Prince Eyango.
Ndedi Eyango, known for his stage name Prince Eyango, is one of Cameroon's most successful musicians. In the 80's and early 90's he recorded his first five albums . Eyango sings both in French and in English. His biggest hit, "You Must Calculate", was released in 1987. The same year he was awarded "best artist of the year" by Minister of Culture of Cameroon.
Eyango, founder and leader of his band "Les Montagnards", revolutionized makossa music by transforming it into a much more danceable form. Eyango moved to United States in 1993, where he has been based since. He is also a producer and owns a company, Preya Music which has produced Longue longue, Jacky Kingue, Tanus Foe, Marcel Bwanga, Ndema System, Papa Zoe and many more. Eyango toured in Africa, Europe, Asia, and North America. In 2000, he was nominated for World music category at the LA Weekly Music Awards. He continues to fuse world beat and African rhythms with a vibrant display of intricate choreography, never failing to bring audiences to their feet. He has continued to expand his repertoire to incorporate a wider range of musical genres, thus bringing with it a more global scope. In 2007 he recorded an album called "on tourne la page" and won the best Artist "come-back" award.
In 2009,Prince Eyango returned to Cameroon with one goal to bring his U.S. music knowledge to expand his career as a musician and producer, and to promote the vibrant culture and musical talent in his country of birth.
On the 29th of December, Prince Eyango's career will be celebrated with a honorary award for his humanitarian effort and his Outstanding Contribution to the music scene and then he will perform to close the media.
All press/media have been invited and we also have media flying in from the UK, France and the USA specifically to cover the entire event. Prince Eyango, will also be performing a private performance and a medley of his hits at the event.

Previous winners of the Urban Music Awards (honorary award for humanitarian efforts and music) include; Stevie Wonder, Lionel Ritchie, Boyz to Men, Sade and more recently Nile Rodgers.

Prince Eyango, has used his success to spearhead several humanitarian campaigns and he is CEO of Epic Communications, a USA based organization that works with governments and local organizations to improve people's lives globally in the face of human rights abuse and humanitarian crises.
The Event: Cameroon Urban Music Awards 2015
Dates & Timings:
Please, find important dates below;
Date: 29th of December 2015
Venue: Hotel Royal Palace, Douala, Bonaberi
Red Carpet/Press: 21.00
Dinner/Drinks Reception: 21.20
Awards presentation: 22.00

(For more details. E-mail: charlie@urbanmusicawards.net)
Some of Prince Eyango's hit songs include;
Nweringa (1983) Ondoua records
Service libre (1985) – Dicks Records (LP)
Saluts les maries (1986) – BMCA Records (LP)
You Must Calculer (1987) – Tougata (LP)
Soul Botingo (1989) – Toure Jim's Records (LP)
Les problèmes (1991) – Toure Jim's Records (LP, CD reissue 1996)
Greatest Hits vol. 1 (1994) – Preya (CD)
Another Part of Me (1996) – Preya (CD)
Si tu me mens (1998) – [Preya Music' (CD)
You Go Pay (2000) – Preya Music (CD)
Métamorphose (2002) – Preya Music(CD)
The Very Best of Prince Eyango (2005) – (2 CD)
On Tourne la Page (2007)Preya Music (CD)
Ecole D'amour (2009) Preya Music (CD)
Apelle Moi (2013) Preya Music (CD)
About BKPS & MTC:
The History of BKPS & Mother Teresa's College:
Bilingual Kindergarten and Primary School, was one of the first bilingual schools launched in Douala, Littoral. The nursery and primary school revolutionised the school system in Cameroon and is recognised as the first private school to introduce a children bus transport system responsible for transporting children to the school. The success of BKPS, led to the launch of MTC – Mother Teresa's College.
Before 1989, there was no boarding school in the whole of Douala. The idea of having one stemmed from the children we were training from our founding school, Bilingual Kindergarten and Primary school.
Chief Mrs. Ada Makia (who is also the founder of BKPS) 'took the bull by the horns' and bought a piece of land in the outskirt of Douala. The area is called "Ngwelle" which means "forest" in the Douala dialect. It was a real jungle with all kinds of wild animals. The land is surrounded by a swift river that empties in to the Atlantic Ocean just a few kilometres away. Monkeys jumped from one mango tree to the other, large snakes were daily visitors. Birds of all kinds relaxed in the corridors but unfortunately, the creatures disappeared due to the presence of people.
In 1989, the first buildings went up being a co-educational institution, dormitories were built two of which were boy's and a girl's dormitory with enough security. A large Assembly hall was built, this doubled as a church house for Sunday services, classrooms, refectory, kitchen and a home for the housemother.
The vision was to have a beautiful and secured campus, far away from the busy township. Mother Teresa College Campus is fourteen thousand acres surrounded by a high fence. The missionaries from the Presbyterian Church were the first residents. Sister Magdalene Hadleysent, Sister Regina, Sister Germain, and Sister Maria. These sisters helped to mould the spiritual lives of the students. The principal Mr. Peter Egbe and a few other teachers were recruited before its inception. An initial number of five girls and five boys were recruited in form one in September 1990. The Anglo Saxon system of education was instituted. It took two to three years for the electricity company to connect us with light. We used generators and living deep in the forest. Life was quite difficult without power to pump water into reservoirs etc. The calm and comfortable environment superseded the odds.
Tags :
bkps
Boyz to Men
Jacky Kingue
Lionel Ritchie
Longue longue
Marcel Bwanga
mother teresa college
Ndema System
Papa Zoe
Preya Music
Prince Eyango
Sade and more recently Nile Rodgers.
Stevie Wonder
Tanus Foe
UMA Africa
Urban Music Awards Africa