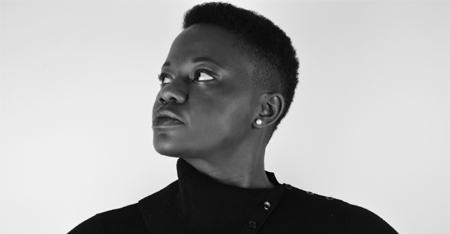 One of the world's biggest music organisations the Urban Music Awards is pleased to announce it's first Cameroonian artist to make it to the list for Ones to Watch for 2013.
The 31 year old recording artist, who was raised in the capital city of Yaounde in Cameroon has bagged herself the historical title as the first Cameroonian artist to make the Ones to Watch 2013 list as published by the Urban Music Awards.


"I feel very blessed and it comes at the right time as we work towards my first free world wide single release for 2013 called Africa 'Higher Higher'. My vision is to get the world to see Africa in a new light. We are blessed with our traditions, raw minerals, creativity and melting pot of cultures and it is time we all start flying our flags much higher than ever before". said Debra Debs
From the age of nine (9) Debra Debs showed star quality always singing and writing songs at every opportunity. Growing up in the capital city of Cameroon gave her an understanding of the different cultures, stories, and experiences that now have had a massive impact on her sound today.

With her sound firmly grounded in Neosoul, Afro-beat and Soulful RnB, she released her first EP, "WHUMAN" in 2011 which was a mixture of socio-conscious, love vs pain, melodic story-telling drawn from the heart & soul and took listeners on a journey of both self discovery and a much needed vacation from the current chart dominating plastic pop to a more classic/exclusive soulful long term sound.
Quickly after moving to London from Cameroon, she was dedicated to driving her music further and after studying music she decided to concentrate on making sure music became her long term career choice.
2013, saw the Cameroonian artist, kick off with an exclusive appearance on the Official African Charts show which was syndicated to over 30 countries in Africa. The show also featured, US actor , Sammuel L Jackson and propelled her to the next level with comments from new found fans across Africa showing a connection to a soul superstar in the making. This was followed by a mini-tour in Cameroon, which saw Debra sell out one of the prestigious venues in Yaounde and a live interview and performance on the national TV station for Cameroon, CRTV.
With such a great team behind her, the future for Debra Debs looks very bright! CEO, of the Urban Music Awards, Jordan Kensington added " Debra Debs is an artist that I have known for a very long time. The music she makes is what the music industry needs right now. Music needs to move the soul and Debra Debs is definitely the right artist to bring back the good noise and at the same time fly the flag for Cameroon and Africa as a whole".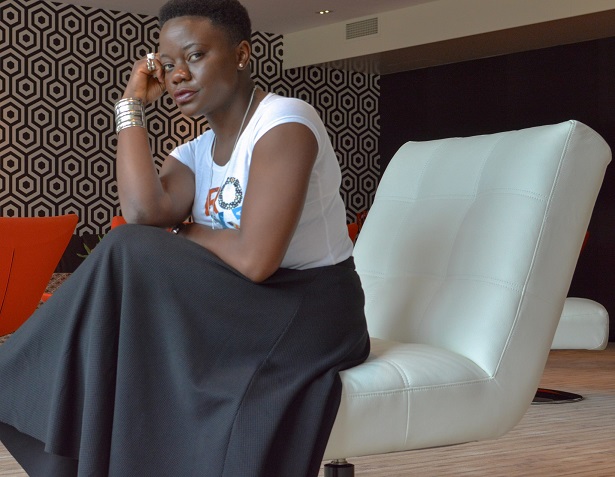 Her first single, Africa, 'Higher Higher' is set to be released as a free download on the 14th of May 2013 with an exclusive performance to launch the single at the Official European Charts launch party.
The official video filmed in Cameroon is also set to premiers officially on the 14th of May 2013.
With a scheduled performance at this year's 11th annual Urban Music Awards 2013 and a host of events, releases and her much anticipated album release. It looks like Cameroon, has finally got it's very own soul superstar to be proud of and as for Africa. The world gets to see an addition to the current wave of amazing talent taking over the music scene coming from Africa!
Watch Video by Debra Debs 'Africa – Higher, Higher':
http://www.youtube.com/watch?v=MNj1ryqeMfw
Watch Debra Debs interview on the Official African Charts Show :
http://www.chartnation.co.uk/itv/2013/02/official-african-charts-week-2/
Follow Debra Debs on Twitter:
@debradebs
For More info. Go to : www.debradebs.com
Contact: management@invinciblegroup.com
Tags :
Africstar
Debra Debs
Debra Debs Africa
Official African Charts
Official EUROPEAN charts
UMA 2013
Urban Music Awards