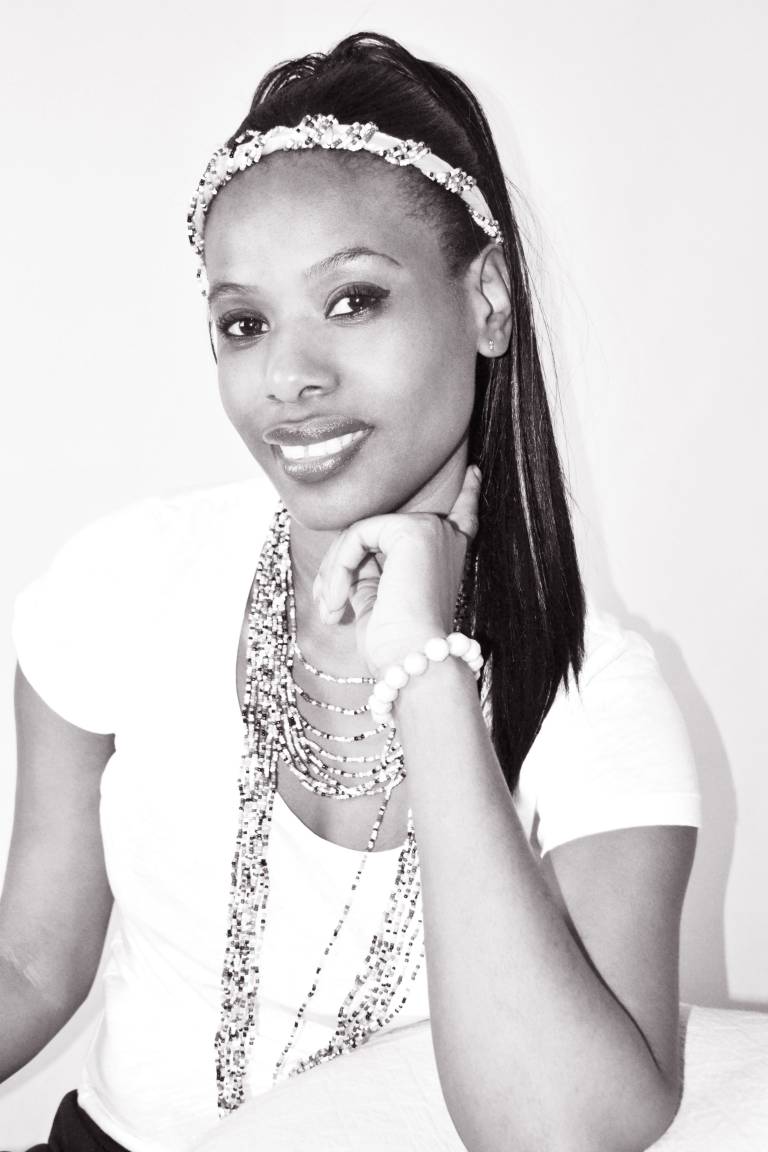 On the last issue of Ones to Watch fo 2013, we featured gospel hiphop artist Lyrical Soldier and now for Issue 2, please welcome another gospel singing sensation Rudo Mutiba. 2013 is already looking like one of the best years yet for Mutiba as she embarks on a promotional campaign throughout Africa, Europe and more. Rudo Mutiba who counts Zimbabwe as her background, has found success in the gospel music industry by working on songs which build on her Zim and African heritage. We decided to catch up with Rudo for her first initial interview on the Urban Music Awards.
At what age did you realise, you had a passion for singing and the talent to pursue your dream?
At the age of 5 I realized I could sing! As for realization to pursue my dream
it was at the age of16 when I wrote my first song.
How would you describe your faith?
I am a born again Christian, who believes in God's Love and Salvation through
Christ who died and rose again.
You are currently in Africa promoting your forthcoming projects. What will you be doing whilst in Zimbabwe?
I will be doing Radio, TV and Press Interviews to promote my imminent single "Nkosi yaMakhosi"
The Zim music scene has unearthed several music stars. What does being from Zimbabwe mean to you as an artist?
Being Zimbabwean is a Heritage to me! That is, my culture and mother Languages (Ndebele and Shona) reflect in some of my music even though I am mainly a Contemporary Gospel Artist and I sing mostly in English.
2013 is already proving a busy year for you. But, looking back at your past music career . What would you say is your 3 biggest achievements so far?
a) Writing, recording and releasing my first album in 2009 (The Great I am) as well as my current album (yet to be released but being released as singles)
b) Writing, recording and releasing a single for a Charity Organization (World Vision) Titled: "God's Love Flows " I sponsor a couple of children through them!
c)Breaking territories i.e. getting TV and Radio Airplay in Africa, America, UK and Newzealand.To me it is a sign that I am rising as an International Artist.
What artists did you grow up to listening?
Rebecca Malope (South African Gospel Artist), Whitney Houston, Cece Winans, Yolanda Adams and the likes of AZ Yet and Boyz 2 Men.
You are seen as an artist flying the flag for Gospel music in Africa and worldwide. Do you think Gospel music as a genre has the potential of becoming entrenched in popular culture?
YES! In Africa especially Zimbabwe and Southern Africa it is already part of popular culture as it is in the Main stream. America has also made a mark in that respect! In UK and Europe we well on our way .
What releases single/album have you got planned this year?
Three singles are lined up for this year. All leading up to the release of the Album at the end of the year!Single titles are:
a) Nkosi yaMakhosi (King of Kings)
b) I've captured God's Heart
c) It's Time
If you had an opportunity to collaborate with a dream artist. Who will this artist be and why?
Yolanda Adams and Cece Winans. They are my inspiration have influenced me as an artist!
I have often been told I sound a lot like them. Where can readers find out more about you?
Online i.e. on social networks, facebook, myspace, twitter and youtube etc

and… finally any last shouts or words of advice to your supporters out there?
God loves you more than you will ever know! Come and experience his love…
Tags :
Gospel
gospel music
Introducing……Rudo Mutiba
Rudo Mutiba
soul
UMA
UMA Africa
Urban Music Africa
Urban Music Awards