14th annual Urban Music Awards 2016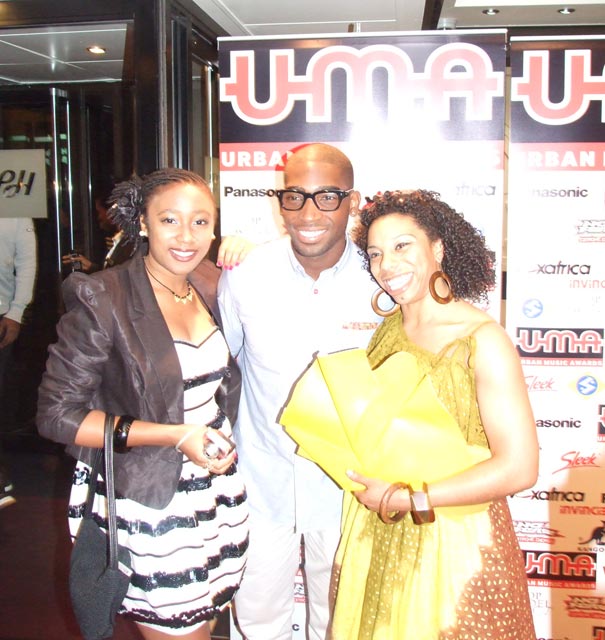 The world's most prestigious HipHop, R&B, Soul, Jazz, Grime, Dance and Gospel awards ceremony, the Urban Music Awards today announces their brand new consumer friendly website; www.urbanmusicawards.co  and social network, AfricStar; www.africstar.com . The launch of the brand new websites coincides with the launch of this year's annual Britain's Next Urban Superstar competition which is the UMA's very own nationwide search to find the best singers, rappers, producers, dancers the country has on offer.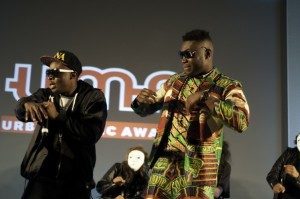 "The Urban Music Awards has had a long history in discovering and celebrating UK and global talent. Some artists who have received the coveted UMA as their first ever recognition into music industry includes; Dizzee Rascal, Adele, Tinie Tempah, Kano, Bruno Mars, and many more. 2016 has already proven to be an exciting here for the UMA's as we continue our 14thyear strategy with our consistent world expansion into new territories"  said Jordan Kensington, Founder of the Urban Music Awards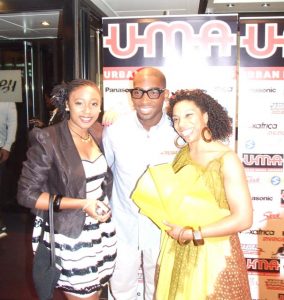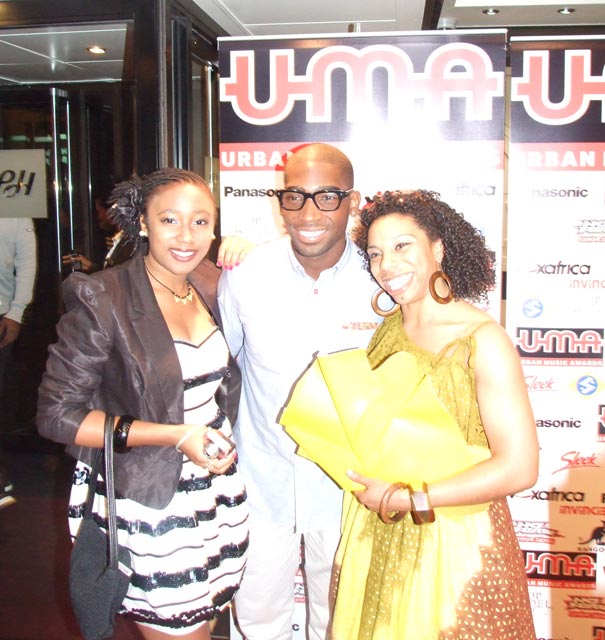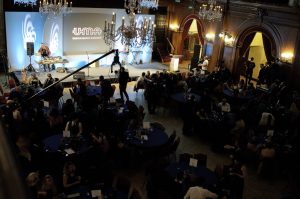 Phonaudio has been announced as official headphone sponsor for the 14th annual Urban Music Awards. Phonaudio are a brand new entry to the market of high quality headphones. Their unique features boast of a distinctive sleek design, durable plastic titanium build and a multifunction button that provides a seamless switch between music and calls. More than just a product, Phonaudio is fast becoming a lifestyle, offering its customers amazing opportunities and exclusive 'money can't buy' luxury experiences. Their partnership with the Urban Music Awards will see Phonaudio being introduced to the core music target audience and taste makers via fun, engaging, and creative events geared towards recruiting and building long-term customers.
Phonaudio will also become the official sponsor of the Best Radio Show category and joins the list of sponsors for Britain's Next Urban Superstar 2016, with the final winner of the campaign to receive a signed recording/management contract courtesy of Invincible, official brand Ambassador for Phonaudio, as well as an opportunity to perform live in front of VIP guests, DJ's, Producers, Booking Agencies, Brand Managers and music fans at the 14th annual Urban Music Awards.
Steven Arinze, Founder and Director, "Phonaudio is very excited to partner with the 14th annual Urban Music Awards. Our brand was founded on the ethic of "Our Sound, Your Passion", and we are looking forward to discovering new talent, celebrating established acts, and engaging with the UMA fans."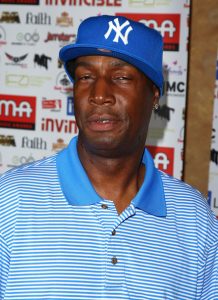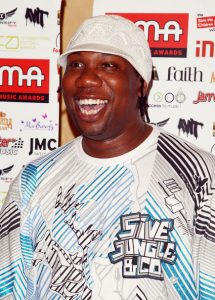 The launch of the brand new website, www.urbanmusicawards.co also opens the public submissions for nominations for all the categories.. Last year (2015) over 770,000 music fans voted online. It's now time to open the opportunity for you the public to decide who gets nominated for the 14th annual Urban Music Awards. The full nominations are scheduled to be announced on the 14th of September for live voting to begin throughout until this year's official UMA's taking place on the 26th of November 2016.
List of categories available for UMA 2016 nominations:
Best Newcomer 2016
Best Music Video 2016
Best Female Act 2016
Best Male Act 2016
Best Single 2016
Best Grime Act 2016
Best R&B / Soul Act 2016
Best HipHop Act 2016
Best African Act 2016
Best Reggae Act 2016
Best Jazz Act 2016
Best Gospel Act 2016
Best Group 2016
Best Radio Show 2016
Best Collaboration 2016
Best Producer 2016
Best International Artist 2016
Best DJ 2016
Best Music Channel 2016
Best Clothing Brand 2016
Best Music PR Company 2016
Best Radio Station 2016
Important Contacts :
To nominate for any of the UMA 2016 categories:
E-mail: nominations@urbanmusicawards.co
For Britain's Next Urban Superstar:
E-mail: getinvolved@urbanmusicawards.co
To buy your EarlyBird UMA 2016  VIP tickets. Go to:
https://www.eventbrite.co.uk/e/urban-music-awards-2016-tickets-24565106896
For Phonaudio:
Contact : Invincible PR | Tel: 0044 (0) 207-998-9020  or E-mail: phonaudio@invinciblegroup.com
About Phonaudio:
Phonaudio are committed to delivering an uncompromising audio experience. Our unfailing attention to detail and undeniable passion for doing things right has resulted in a superfluously aesthetic range of products designed with passionate people in mind. Phonaudio bridge the gap between fashion and pro and deliver exceptional sound and stunning design that is comfortable, durable and built to last. We are driven by simplicity and this is reflected in the products we make.
Our continued development will evolve with a focus to make great products and provide indispensable, beautiful and honest audio accessories to our customers. For more information, visit: www.phonaudio.com
About the UMA:
The Urban Music Awards is the world's leading HipHop, R&B, Grime, Soul, Jazz, Gospel and EDM awards ceremony launched in the UK and now held annually in over 7 countries including the UK, USA, France, Africa, Caribbean, Asia, and South America. The UMA's was born out of the need to build a worldwide awards ceremony to recognise the achievement of urban based artists, producers, club nights, dj's , radio stations, record labels and artist from the current Dance/R&B, HipHop, Neo Soul, Jazz, and dance music scene. Past winners at the Urban Music Awards have included; Beyonce, Wiley, Rhianna, Jay-Z, Omar, Nas, Omarion, Beverley Knight, Norman Jay MBE, Amy Winehouse, Leona Lewis, Adele, Kanye West, Goldie, Dizzee Rascal, Tinie Tempah, Sean Paul, Beverley Knight , UB40, Wretch 32, Lemar, Sway, Boyz2Men, Beenie Man, T.O.K, Craig David, Lethal Bizzle, Shakira, and many more.
For more information: www.urbanmusicawards.co
Tags :
Adele
Amy Winehouse
Beenie Man
Beverley Knight
Beyonce
Boyz2Men
Craig David
Dizzee Rascal
don't miss
featured
Goldie
JAY Z
KANYE WEST
Lemar
Leona Lewis
Lethal Bizzle
Nas
Norman Jay MBE
Omar
Omarion
Phonaudio
phonaudio and uma
Rhianna
Sean Paul
Shakira
sidebar
Sway
T.O.K
TINIE TEMPAH
trending
UB40
Urban Music Awards
Urban Music Awards 2016
wiley
Wretch 32